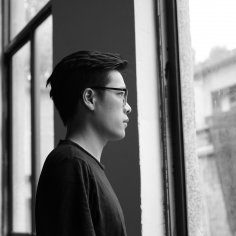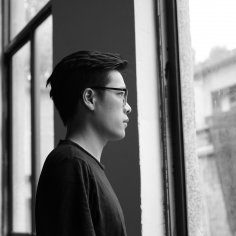 Mario Tsai
china
furniture, product designer
Found Mario Tsai Studio in Hangzhou China 2014. Focus on furniture, product and interior.
He has cooperated with many manufactures from Italy, Denmark, Norway and China, such as Shangxia, Zaozuo, MZGF, Ferm living, Valsecchi1918, Northern and so on. His projects have been published on some famousdesign web such as dezeen, design-milk, designboom, wallpaper and so on.
Use less, design better. He always insists moderation concept what use less materials and processes to be a comfortable condition named soft minimalism. Looking for a design way to interact with people, explore the materials that improve the society and environment.
exhibition
London Design Fair 2018
Shanghai International Furniture Fair 2018
Satellite / Solone del Mobile Milano 2018
Shengzhen International Furniture Fair 2018
Greenhouse / Stockholm Furniture&Light Fair 2018
Design of designers / Shanghai International Furniture Fair 2017
Milan Design Week 2017
Shengzhen International Furniture Fair 2017
Greenhouse / Stockholm Furniture&Light Fair 2017
Milan Furniture Fair(Shanghai) 2016
Design of designers / Shanghai International Furniture Fair 2016
Milan Design Week 2016
Design shanghai 2016
Greenhouse / Stockholm Furniture&Light Fair 2016
Design of designers / Shanghai International Furniture Fair 2015
London May Design Series 2015
Milan Design Week 2015
Talents /  Frankfurt Ambiente 2015
Design of designers / Shanghai International Furniture Fair 2014
award
2017 Stockholm Furniture & Light Fair – Rising Star